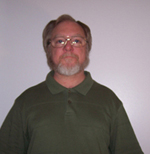 Welcome to my Portfolio
Hi, my name is Jim Deady, and this is my Web Portfolio.
The purpose of this site is to showcase some of the web sites I have created thus far, and to tell you about some of the things that I have done while creating each site. I have recently graduated from the IT-Web Design/Developer program at Moraine Park Technical College. Most of these sites have been built according to the criteria of each individual course I have completed in the program.
Currently, there are seven sites that I have built, using various software, and other techniques presented in my classes. (Other sites will be added as I create them). I have learned quite a bit along the way, as when I first started getting into web design back in 2000, the mark up language was basic HTML, Dreamweaver and CSS were fairly new to the scene. As I was working full time up until last year, building web sites sort of went on the back burner, but always in the back of my mind.
Having been enrolled in the IT-Web Design/Developer program at Moraine Park Technical College, I am using my knowledge as a Graphic Artist from the printing industry as a guide for building web sites, using my new found knowledge of divs, CSS, php, JavaScript, jQuerry, and CMS.
I hope you like what you see!
jim